Touristic places
Places to visit
Immersion at Troglos
The valleys of Loir and Cher are surprising and authentic. Between royal landscapes and raw nature, let yourself be carried away for an amazing immersion in the heart of villages, houses and troglodyte cellars. Globetrotters or lovers of your region, the history of these homes will disorient you.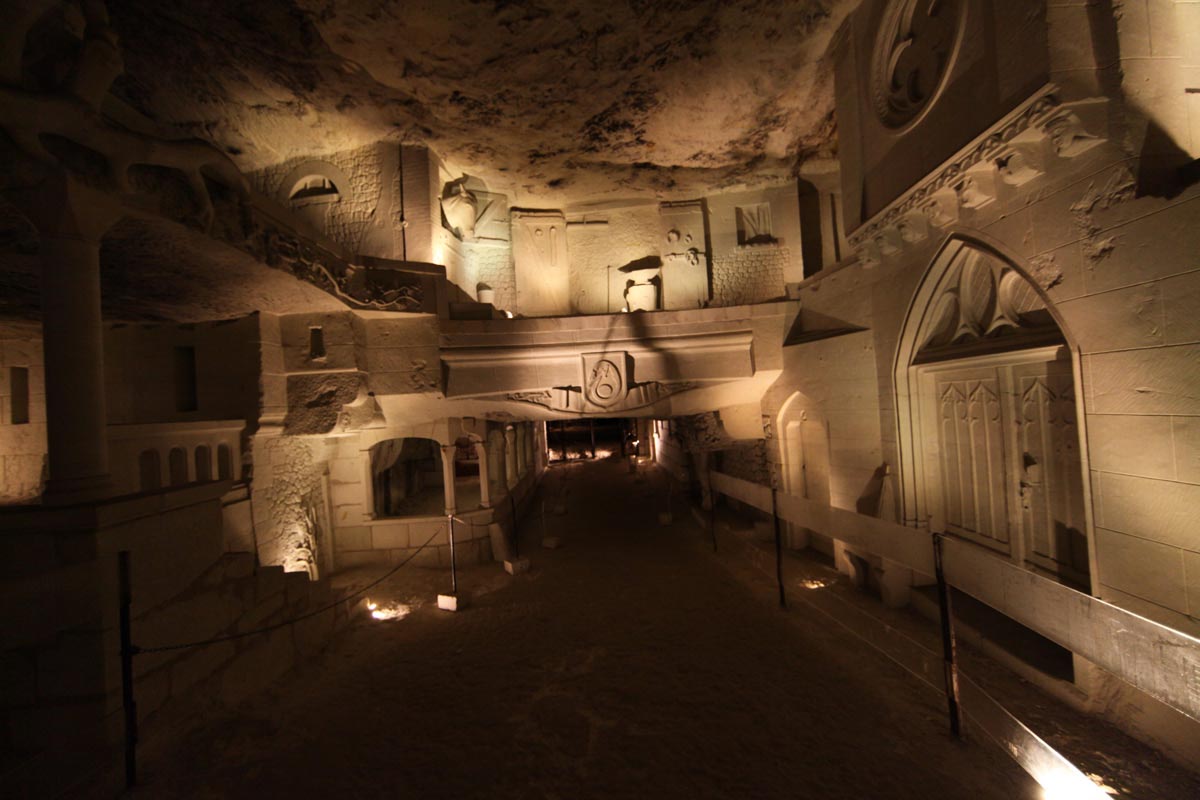 Cave des Roches
In Bourré, the Cave des Roches is the only cellar in the world to cultivate all the different mushrooms 50 meters underground. The farm covers 120 kilometers of galleries spread over 7 floors.
The visit of the mushroom cellar lasts approximately 1 hour. It can be done alone or in pairs with the tufa quarry and the underground city. At the end of the visit, the shop will welcome you to discover its range of homemade products, souvenirs and other regional specialties.
Troglo Degusto
Between Château de Chenonceau and the Zoo de Beauval, Troglo Degusto immerses you in one of the troglodyte sites of the Centre-Val de Loire region. Stef, the caveman, and his team, take you on a discovery of the galleries where geology, the memory of a « story » and the traditions of these underground worlds will be told you.
Comprising more than thirty kilometers and spread over three levels, the site is full of stories from different eras. Here a signature, there a drawing, the walls of these galleries conceal treasures that allow us to approach our history.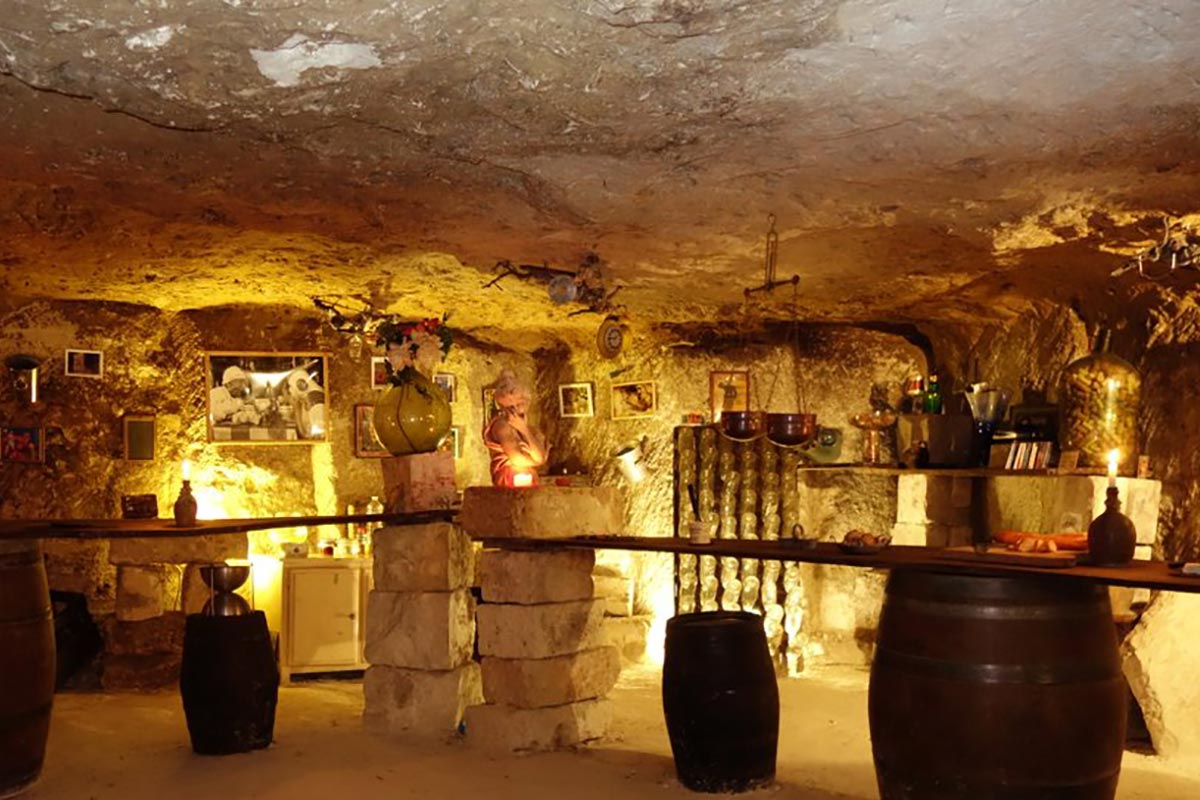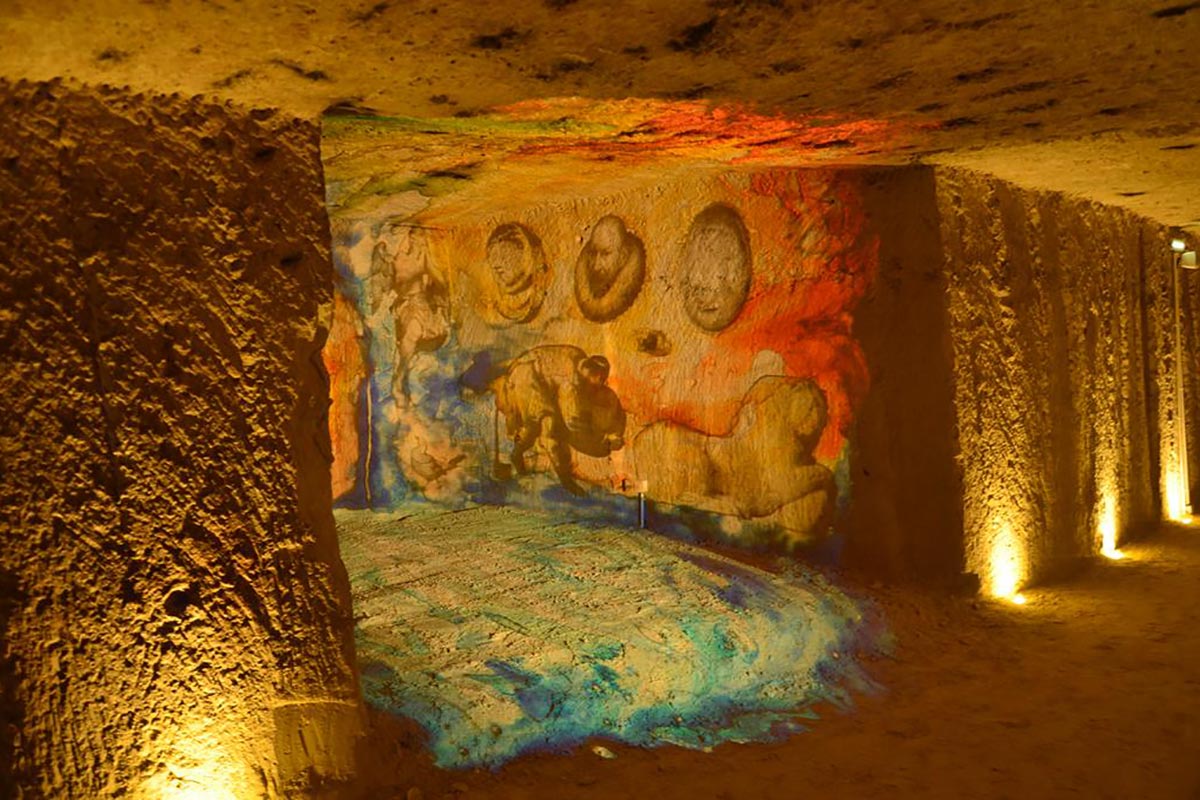 Caves Monmousseau
Caves Monmousseau are an essential site of the Loire Valley wine tourism. A few minutes from the Château de Chenonceau, you will begin your visit in the open air with an exceptional view of the Cher and the famous « Vallée des Rois », which was also the largest place of troglodyte habitat in France!
You will then enter a universe of lights, a labyrinth of walls dressed with a myriad of breathtaking works. At the end of this emotional journey, you will be introduced to the secrets of great wines with fine bubbles… Come admire this unique place combining art and history, in the heart of one of the largest tufa cellars of Touraine.